Ready To Get In Shape For Life?
Select a plan and commit to your best life today
Workouts Designed to Fit Your Life
Guided Plans
Specific workout plans for your individual targets
Talk to a Trainer
Speak with a real personal trainer for help or assistance
Any Device
Sworkit is available for iOS, Android, Apple TV and Web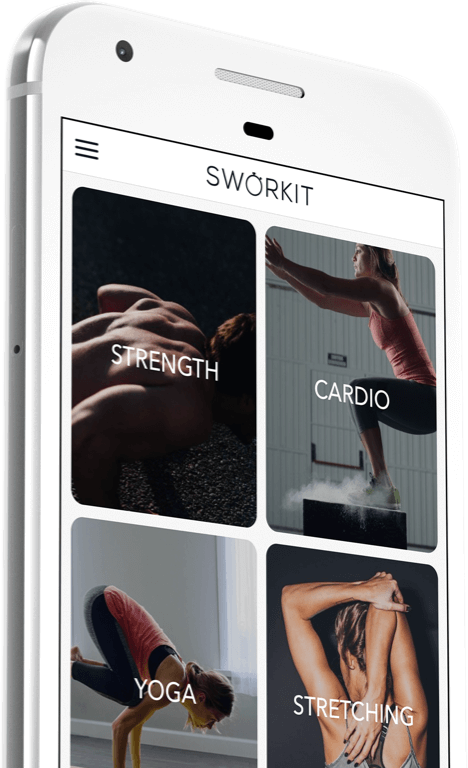 Fit for Life
Sworkit makes it simple for you to get in shape and stay in shape for life
Easy-to-follow guided video workouts
From 2-minute to 60-minute workouts or longer – you choose
Workout plans for a variety of fitness goals
Customizable workouts just for you
Does Sworkit offer a free trial?
Don't know if you want to commit to a subscription right away? That's ok, we understand! That's why we offer you a risk-free 7-Day trial. We know this is an important decision, so we want you to explore everything and have the opportunity to commit when you are ready for this next stage of your life. You are entirely in control of that trial, so if you need to stop, you can do so risk-free. We're confident you will stick with it if you start.
When will I be charged?
If your purchase includes a 7-Day trial, your first charge will take place after seven days have expired, and you are still subscribed to renew. If you choose a monthly membership, we'll automatically bill you each month on your original membership start date. If you choose yearly membership, we'll automatically charge you each year on your original membership start date.
What happens to my data if I cancel my membership?
If you simply cancel your membership with Sworkit we keep your workout history logs on file, waiting for the day you come running back to our digital arms. However, if you request we delete your account we delete all of your contact and personal information from our database and any historical product log information is anonymized.
What if I have additional questions?
Sworkit is made up of real people who are happy to help you with any product or support questions you might have. You can:
Visit our website Help Center for more answers
Reach out to one of our Support Heroes via our web chat
Contact us via your Sworkit App Help Center
Or email us at support@sworkit.com