Total Wellbeing


Made Simple

Sworkit provides the support and motivation people need to reach their wellness goals and take control of their health — anytime, anywhere, any age, any experience level.
Fitness, Mindfulness, Prevention, and Nutrition
Let's Get Healthy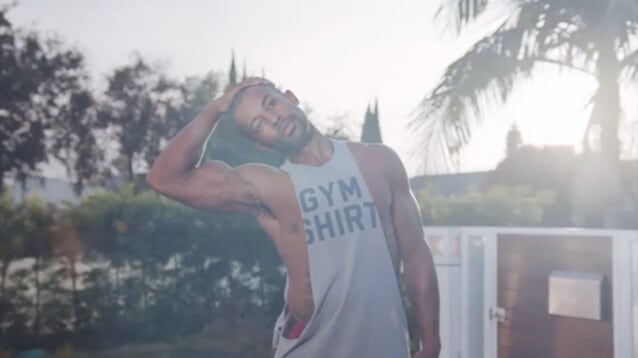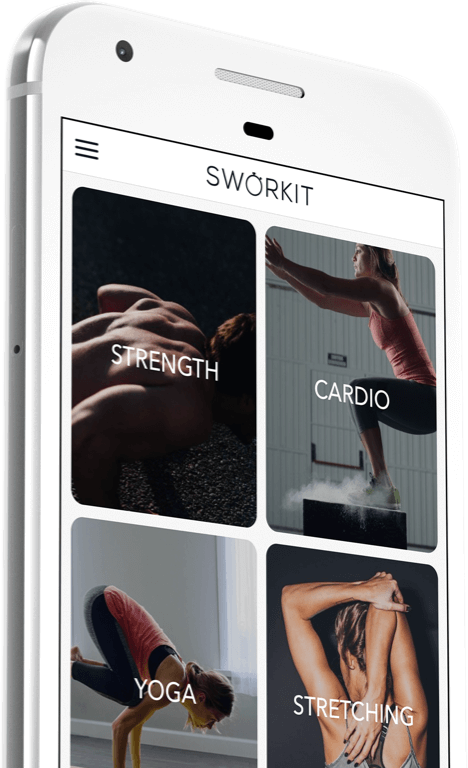 Improving Health with Wellness for Everyone
Whether your goal is:
Weight Loss
Muscle Gain
Improved Flexibility
Increased Endurance
Reduced Pain
Or to Simply Tone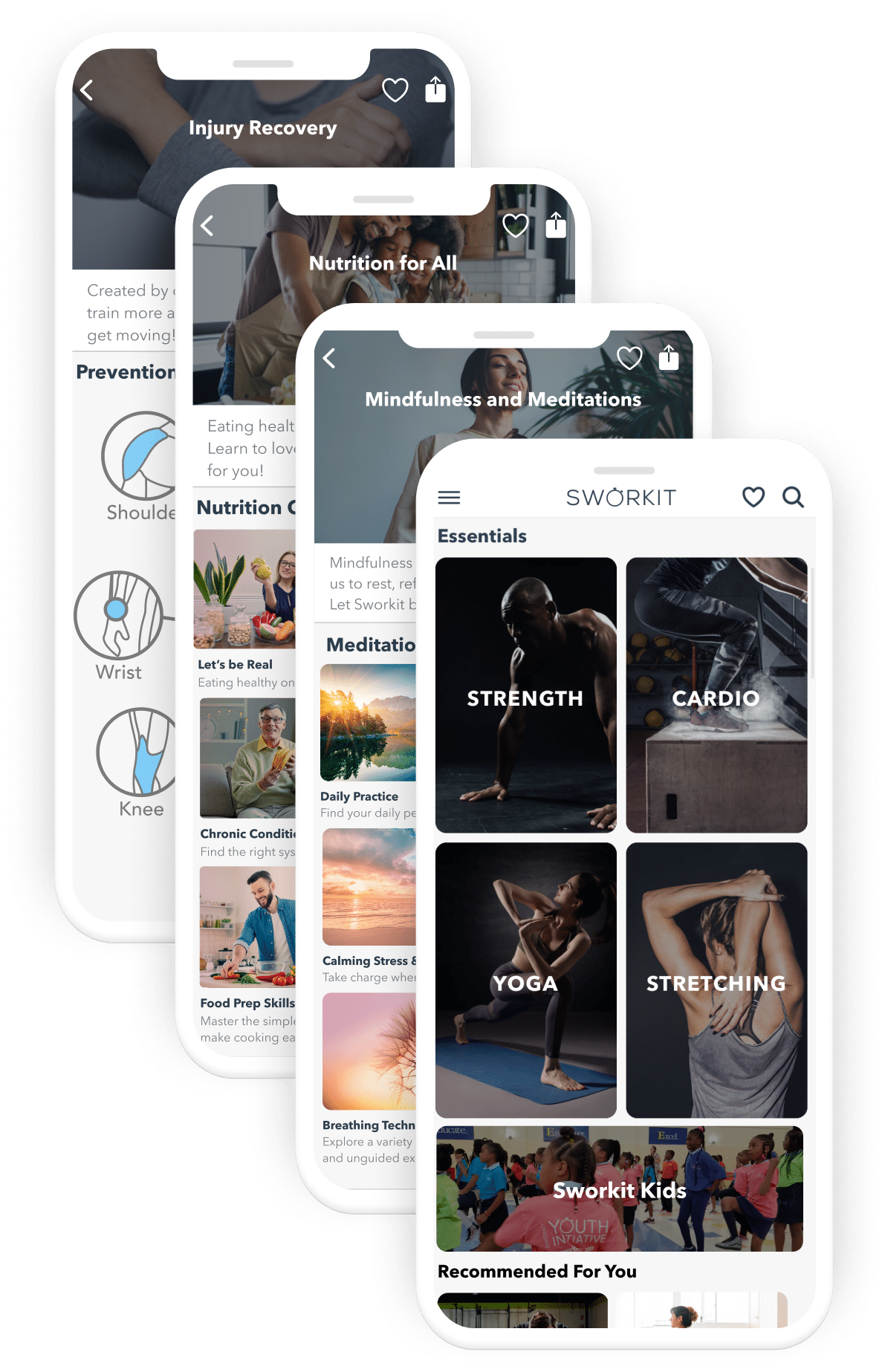 Simply Work It
Sworkit means to simply work it. Your body was built to move daily and we've designed an innovative experience that makes it easy, enjoyable, and, yes, simple, to do just that.
Variety: More than 500 unique workouts and over 900 exercises
Total Wellbeing: Fitness, mindfulness, prevention, and nutrition
Personalized: You choose the time you have to workout
Customizable: Create and save your own custom workouts
Support: Certified trainers to answer your fitness and nutrition questions
Try Us Out For Free
Testimonials
I've been using SWORKIT for almost a year. What I enjoy about this app are the monthly challenges, the options for different levels of fitness (beginner, intermediate and advanced) and the fitness goal plans. It's an app that get you moving even in the most tiring day because the exercises are diverse. I highly recommend SWORKIT for anyone who doesn't know where to start from when thinking of exercising.
I love using Sworkit! and I love that I finally bought the premium version! I get many more workout options as well as a coach letting me know how to properly do the workouts and how to do them more effectively! I love my experience with Sworkit! Definitely looking forward to my 400th workout with Sworkit!
203 workouts
The app design and features motivate me to work out more and more. Love the options and flexibility because they are so specific [too], be it body/lifestyle/type of workout/ fitness levels/ duration. They are endless!
Sworkit has changed my life entirely! Within a year I lost 10kg, and then gained 2kg muscles. I feel young, energetic and physically fit as never been before. Thanks Sworkit team.
208 workouts
I've lost over 15 Lbs with Sworkit and a better diet and I'm down to my fighting weight! Best part is that my 10-year-old son started doing it with me in the morning…it is great for us to spend time together getting fit??
You can do Sworkit any place any time. Do it today even if it's just ten minutes. Get after it be and be better every day!
57 workouts
The Sworkit app makes it so easy to work out! I don't have to worry about going to a gym or anything like that – I can work out in the comfort of my own home which makes working out even easier. The timer keeps me focussed and on track with the workouts I do and the voice instruction is like having a mini trainer with me! It's great! Here's to 50 more!
53 workouts
Simply Work It Blog
Chronic conditions affect millions of people worldwide. Lifestyle and diet play a pivotal role in developing and managing chronic conditions. This article will review essential lifestyle changes that can significantly improve the management of chronic conditions. First and foremost, it's crucial to understand that living with a chronic condition can be challenging, but with the Read more…

Read More

Diabetes is a chronic condition that affects millions of people worldwide. While it cannot be cured, its management is crucial for living a healthy and fulfilling life. One of the most effective tools for managing diabetes is a well-balanced diet. In this article, we will explore how nutrition plays a pivotal role in diabetes management Read more…

Read More

Digestive problems can be uncomfortable, painful, and even debilitating. From indigestion to irritable bowel syndrome (IBS), millions of people suffer from various digestive issues that can negatively impact their quality of life. While medical interventions are often necessary, the role of nutrition in managing and preventing these problems should not be underestimated. In this article, Read more…

Read More