Our Mission
At Sworkit Health, we're on a mission to make the world a healthier place by creating a multi-generational impact. We make fitness and wellness simple, enjoyable, and flexible for diverse populations as we work with individuals, employers, health plans, communities, and schools.
Who We Are
Sworkit Health is a premium digital health and fitness company founded in 2012. Sworkit Health provides a simplified total wellbeing solution, providing 4-in-1 support for Physical Activity, Mental Health (Mindfulness and Meditations), Musculoskeletal Health (Low-acuity MSK programs), and Nutrition. We serve employers, health plans, community health initiatives, municipalities, and schools.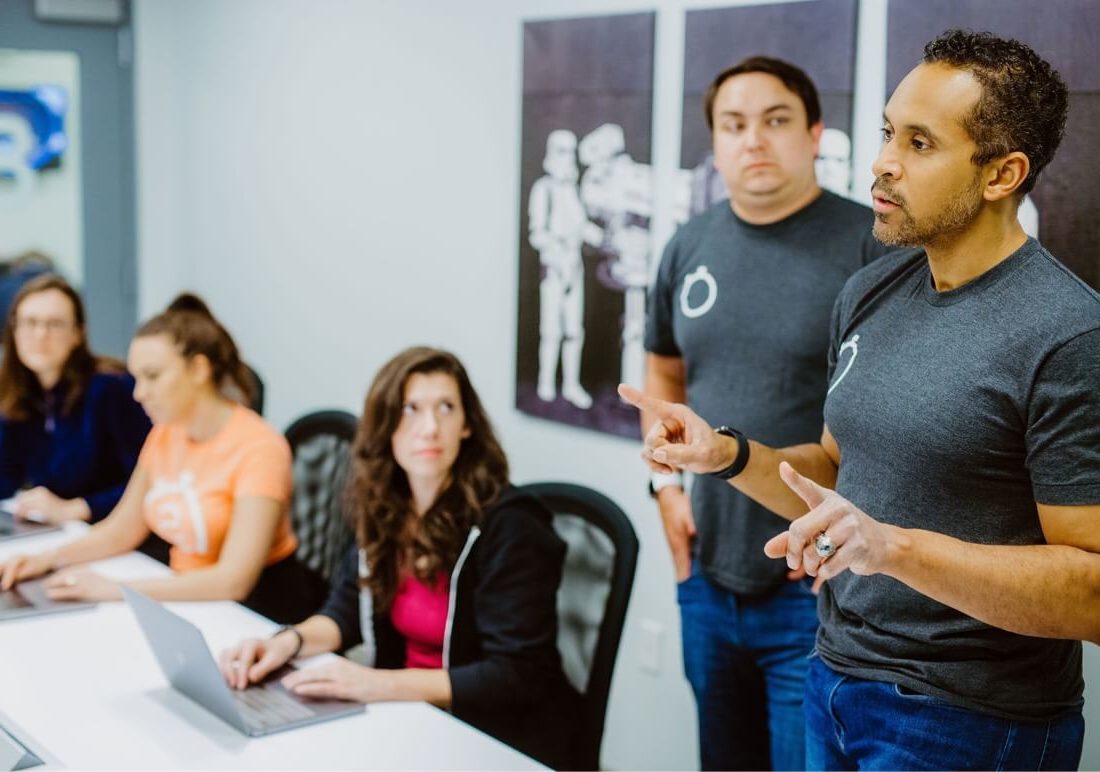 #HumbleBrag
Sworkit is an App Store leader for digital fitness and wellness. We have an average rating of 4.7 stars on both iTunes and Google Play, and over 135,000 5-star reviews. Our main Sworkit Fitness app alone has been touted as a leading fitness app by, not only major media outlets, but celebrities and everyday folks too.

Sworkit was ranked #1 in a scientific study by the University of Florida of 30 iOS fitness apps. In this study, Sworkit was the only app found to meet the majority of guidelines established by the American College of Sports Medicine.

-->
Social Impact
We also have a Sworkit Youth Initiative, where we provide free fitness technology for students, teachers, and coaches across the globe. As of August 2023, we have supported over 16,000 schools worldwide. Visit sworkityouth.com to learn more.
Our History
2012

Nexercise Inc. is Born

Greg Coleman and Ben Young create Nexercise Inc. as an online platform for earning points for exercising.

2012

Sworkit is Born

As a self-taught developer Ryan Hanna creates the first version of Sworkit to keep up with his military training and conditioning.

2014

Sworkit is Reborn

Nexercise, Inc. acquires Sworkit and rebuilds the platform.

2015

Sworkit Kids Launch

Sworkit launches Sworkit Kids – a free fitness app for children ages 4–13.

2016

Jan 2016: New Business Model

Sworkit subscriptions debut.

2016

Feb 2016: Shark Tank Appearance

Greg Coleman and Ben Young appear on Shark Tank where they verbally accept the largest tech deal at the time on the show.

2018

Sworkit Youth Initiative

Sworkit launches Sworkit Youth Initiative with a goal of reducing childhood obesity 50% by 2026.

2019

30 Million Workouts completed

Sworkit members have completed over 30 million workouts.

2020

Sworkit for Businesses

Sworkit officially launches its corporate wellness offering for employers.

2021

Sworkit & Virgin Pulse

Sworkit partners with Virgin Pulse joining their VP+ bundle program

2022

Sworkit & Health Plan MSK

Sworkit partners with Solera Health to offer Sworkit as a reimbursable musculoskeletal offering through health plans