Difficulty: Easy
Impact Level: Low
Target Body Parts: hamstrings
Instructions
Stand up tall and bend forwards from the hips, reaching for your toes with your hands. Aim to keep your legs straight and your back as flat as possible. If you cannot reach your feet with your hands, rest them as far down your legs as you can reach for the duration of the stretch.
Draw your belly button up in towards your spine to support your lower back and try to relax into the stretch with long steady breathing.
How to make Hamstring Stretch Standing easier
If you find this stretch too intense or if you cannot bend forward with a flat back, try out our more gentle Single Leg Hamstring stretch or a supported version of our Seated Hamstring stretch.
How to make Hamstring Stretch Standing more challenging
Once you can touch your toes with your finger tips, your next progression is to make fists and try to touch the floor just in front our your toes with your knuckles. Once you can do that, the goal is to be able to put your palms flat to the floor, with straight legs.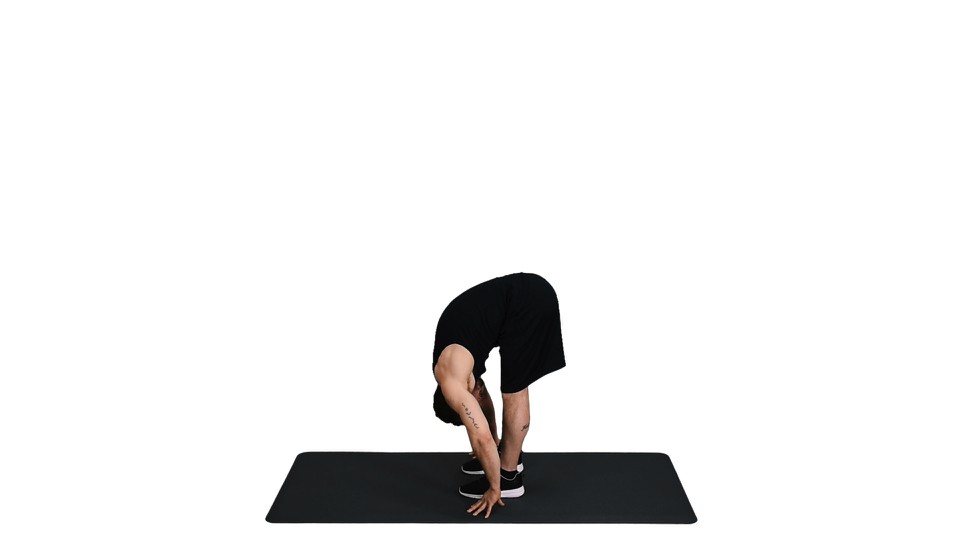 Forward Fold
Looking to add this exercise to your workouts?
Customize your workouts simply by adding or removing Sworkit exercises. Sign in or sign up to get started.
Try It Out