Difficulty: Easy
Impact Level: Low
Target Body Parts: glutes
Instructions
Stand in front of the back of a chair or sturdy object, holding it with both hands for support. Keep your feet shoulder width apart, and curl your heel back and up so that your calf is parallel to the ground, lower your leg and repeat the motion for a series of reps, then switch to the other leg, keep your breathing steady through the entire range of motino, it is very important to keep your back straight and to not bend too far forward as this removes the working hamstring muscle which is the focus of this exercise.
How to make Leg Curl easier
This exercise can be done on a weight machine or with an elastic band or ankle weights.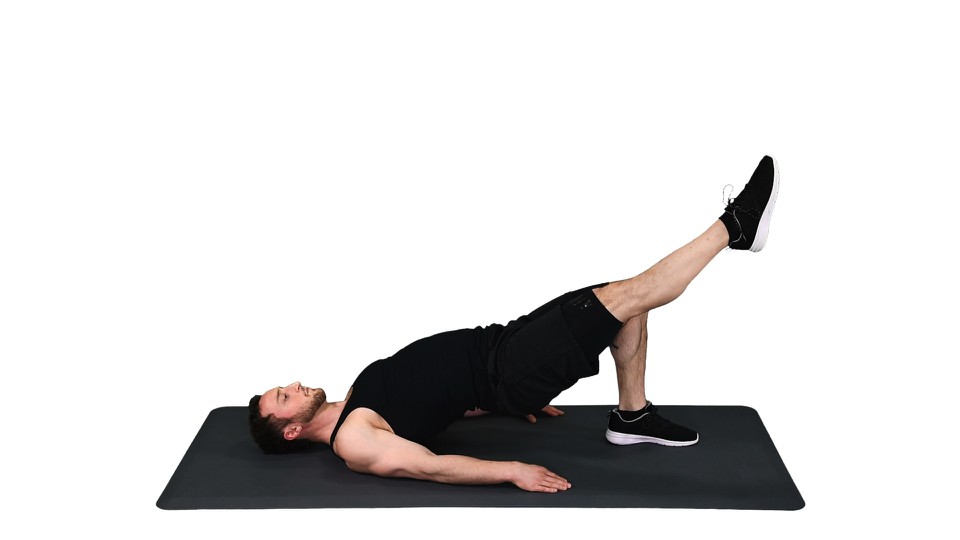 Shoulder Bridge
Looking to add this exercise to your workouts?
Customize your workouts simply by adding or removing Sworkit exercises. Sign in or sign up to get started.
Try It Out