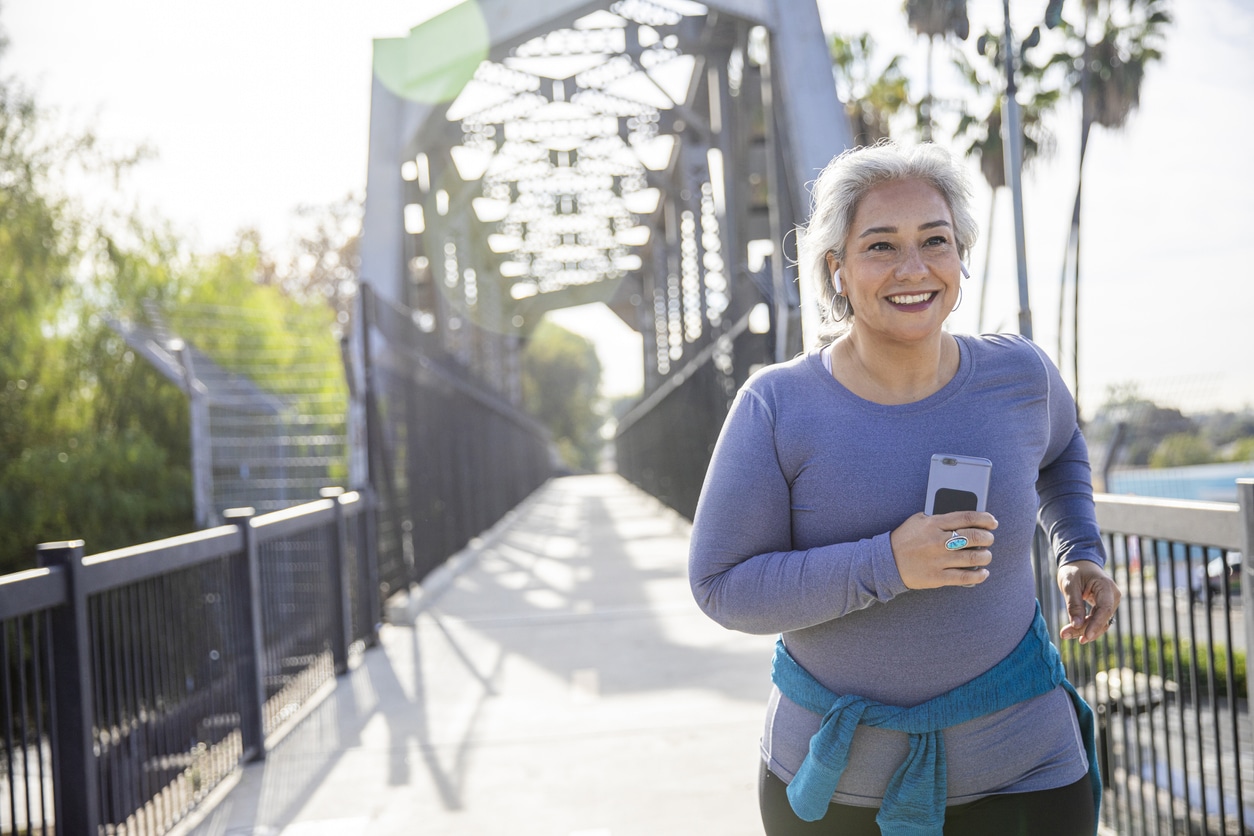 Setting and maintaining a fitness plan is a sure-fire way to lose weight and stay healthy. Often, we dive in head first, running off the first wind of motivation. However, after a few days or weeks, we lose steam and become discouraged. If this is your story, there is no need to panic! There is a great way you can overcome that temporary motivation. The answer is goal-setting. SMART fitness goals include a specific strategy that is proven to keep you motivated.
Setting goals can be beneficial for many reasons. They will help you to see the progress that you've dreamed of in your fitness lifestyle become a reality. The best way to set goals is to make them SMART.
Be Specific
Being specific is the difference between saying, "I want to improve my diet" and "I want to eat vegetables in every meal." When planning goals, the more general it is, the more damage you do to your ability to achieve them.
So instead of saying that you want to get fit, break down what fit means to you. Over time, you will realize that what you want may vary from others. Whether it's losing size from your waist, building muscle, or increasing your stamina, being specific gives you clear insight into achieving your goals.
Be Measurable
Creating measurable goals is fundamental to achieving them. This means that you spend time quantifying what you specified in the first step. For example, let's say that your goal is to lose size from your waist. Making it quantifiable means you will put a number to it. Instead of saying that you want to drop inches off your waist, you'll say, "I want to lose three inches on my waist."
This SMART goal is beneficial because you now can keep tabs on yourself. You will see your results in a digestible way. When you are doing well, you will be motivated to continue. On the other hand, if your waist remains the same, you'll know that it's time to try something else.
Be Attainable
This is often the rule that is overlooked. We dream of the big picture but often forget that the best way to get there is through little steps. Attainable goals are those that are easy to achieve. They are realistic. After all, each small win encourages a bigger one!
When you start your plan, set goals that are manageable for you. For example, set a goal to lose four pounds a month rather than 10 pounds. That way, you can spread out your workout sessions. Because four pounds is much easier to lose than 10, you're more likely to reach that goal and be happy that you made it!
Be Relevant
Asking yourself why you want to be fit is extremely important to achieving your goals. It is your driving force. However, your driving force has to make sense in your life, working towards your bigger picture. For instance, if you want to build muscle, you may want to set up your goals around resistance exercises rather than aerobic. This way, you spend more energy doing practical activities catered to your desired outcome.
Be Timely
Coming up with a deadline is one of the best ways to see success. A sense of urgency is created, and you give yourself more motivation to complete that task.
Ensure that you are always realistic with what you can achieve given your life, habits, work, and schedule. Start with the minimum and climb as you see small wins. So, instead of losing 12 pounds in three months, maybe try to start with losing one pound a week.
While there are many ways to gain motivation to keep fit, setting SMART goals has been a go-to method for many who have seen success. Set aside some quiet time and really think about what you truly want your body to look and feel like. Then carefully select your SMART goals.
It's time to get your dream body! Download and visit the Sworkit app to help you get closer to achieving your fitness goals.